About us
Transform your workforce.
Our goal
To make employee knowledge your strategic advantage
We believe in providing exceptional ROI, speedy & professional service and continuous innovation that reflects your changing needs.
RapL (Rapid Learning) is designed to deliver bite sized learning in an
'easy-to-digest' format.
Learners love the simplicity and effectiveness of our scientifically proven methodology involving cognitive sciences and human behavior
Management gets deep insights with never before available data on employee progress, knowledge gaps and engagement
State-of-the-art enterprise class technology is designed for scale, security, performance and reliability
Our mission
To transform the productivity and culture of "People and Organizations"
We do this by:
Simplifying learning & training through effective use of technology
Providing end-to-end solutions (Technology, Content, Analytics & Support)
Being a TRUSTED Digital Partner to create a next gen workforce
Innovating together to build capability & improve business outcomes
Our history
RapL milestones
RapL is by Linkstreet Learning, enabling online & mobile learning for leading customers since 2011
October, 2011
Linkstreet founded
Linkstreet was born on the 1st of October 2011
October, 2011
January, 2012
Linkstreet Pro Platform launch
Linkstreet launches the Linkstreet Pro Platform which is a comprehensive Learning Management System (LMS) to enable any model of online learning.
January, 2012
June, 2014
Linkstreet funding
Linkstreet receives funding from Faering Capital
June, 2014
January, 2017
RapL Launches
Linkstreet launches RapL to enable mobile micro learning
January, 2017
January, 2018
RapL gains awards
RapL wins Technology initiative of the year at Asia
Retail Congress
January, 2018
January, 2019
RapL goes global
RapL launched globally in 18 languages
January, 2019
January, 2020
RapL sets up internationally
RapL sets up international presence in US, UK, Singapore, Australia and UAE
January, 2020
Our founder and CEO
Arun Muthukumar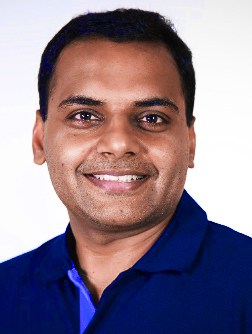 Dynamic entrepreneur with significant edTech domain knowledge, technology background, global experience
and a passion to make a difference in effective adoption of technology
Over 25 years of experience in Information and Communication Technologies
Worked at Cisco Systems for 8 years in learning solutions for global customers and in optical networking
Worked in AT&T, Lucent Technologies-Bell Labs in Boston, USA for 10+ years
Recipient of the prestigious Path Finder and President's Gold medal awards at Bell Labs
Worked on edTech projects for New York school system, Ministry of Edu – Thailand and IIMs in India
M.S.(Computer Eng., University of Kentucky, USA), B.E. (College of Engineering, Anna University, Chennai, India)
FAQ
we are here to help you with any questions you may have
RapL general information
If I already have an LMS, do I need RapL?
RapL is the perfect complement to an existing LMS; fusing bite sized daily learning with gamification and personalisation to drive long term knowledge retention.
RapL is available as a mobile app (iOS/Android) and on the Web browser
What is the pricing model for RapL?
Pricing model is per user per month based on annual contract and slabs of users
Can RapL help create content or migrate content from my existing LMS?
Yes, RapL offers optional content services to create engaging micro learning quizzes with illustrations and translations
Does RapL provide technical and/or analytics support?
Yes, RapL offers optional analytics and execution support
What is the typical lead time from contract signature to deployment?
RapL can be deployed quickly across large & fast growing organizations within 2-6 weeks
RapL technology information
RapL is a B2B SaaS application (running on the Amazon cloud)
Is RapL suited to large enterprise organisations?
Yes, RapL is designed as an enterprise class application (with scale, security, performance and reliability)
Can RapL integrate my existing systems?
APIs are available for integration with existing HR/ERP/LMS systems to automate user management
How do managers access analytics dashboards?
Reports and analytics are personalized for each manager on the browser and on the mobile
What technical support do RapL offer?
All tech support is included in the SaaS subscription (L2 support. L1 is done by customer or at extra cost by RapL support team)