Simplify Your Search for the
Perfect Learning Solution

with Our Ultimate Guide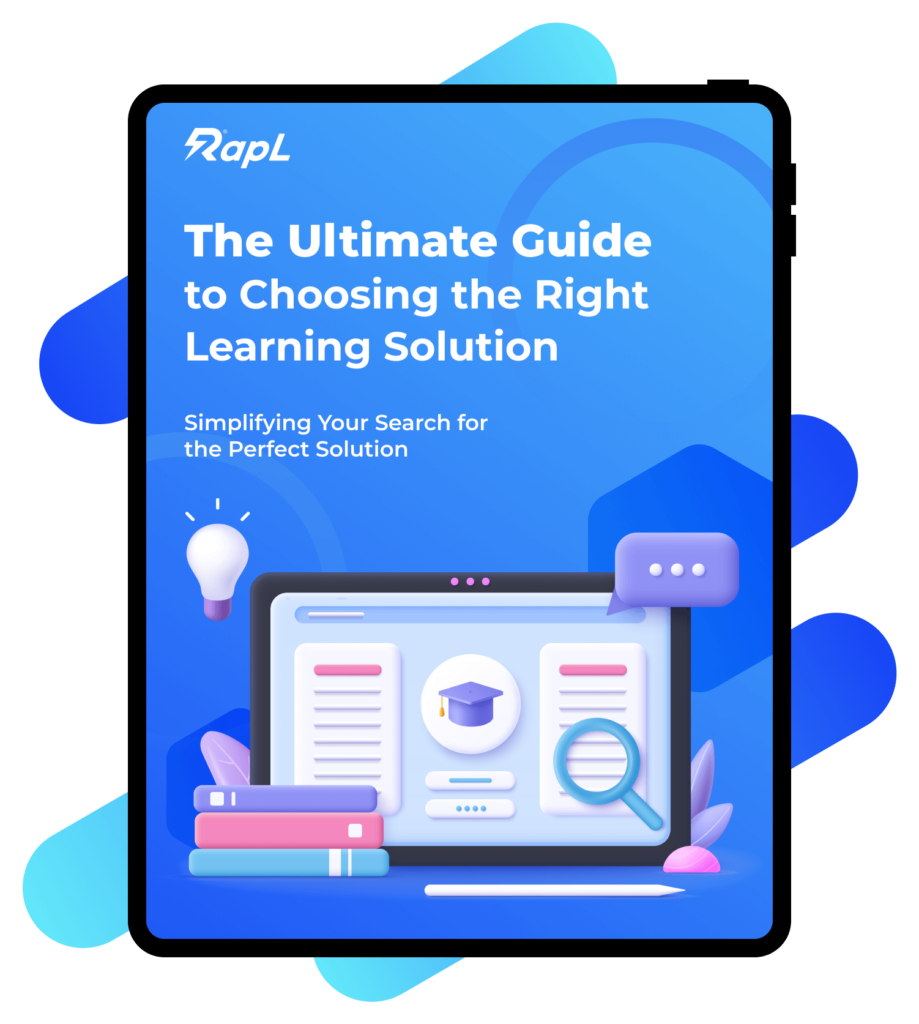 Find out how you can identify your goals, assess the needs of your workforce and company, and find the perfect Learning Solution to engage and develop your team efficiently.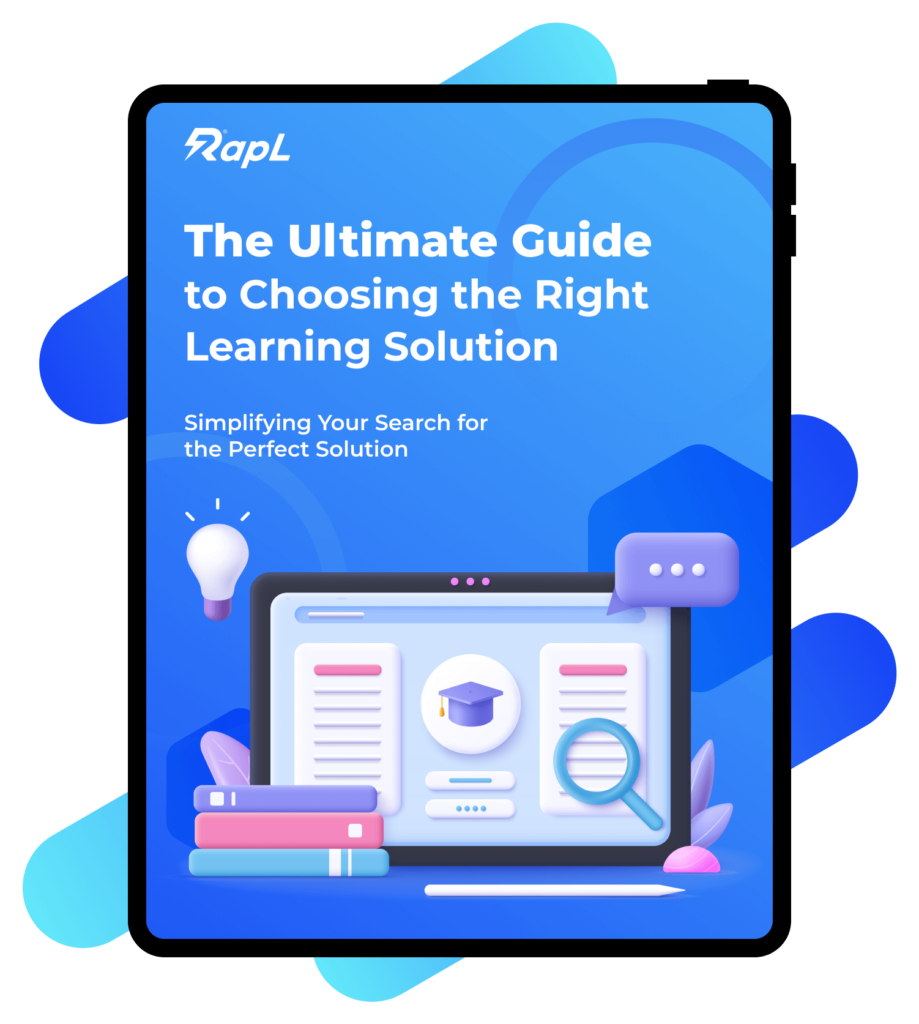 Our guide covers everything you need to know about LMS, from understanding the needs of your workforce to choosing the right learning content to measuring success. We've made it easy to follow, so you can make informed decisions that are right for your organisation.
Ready to simplify your search for
the perfect Learning Solution?
Download our Ultimate Guide today and start your journey towards a more efficient and effective learning experience for your organisation!
RapL Learning is an
award-winning micro-learning innovator
offering mobile apps and a user-friendly web interface for convenient interactive learning anytime, anywhere.
Our engaging digital content is tailored to your organisation, providing practical support for consistent best practices and behaviours.
With real-time data analytics and performance management,
RapL helps managers improve organisational goals, maintain compliance, improve performance, manage change, and solve identified challenges,
all on an AI-integrated platform for a personalised and transformative learning experience.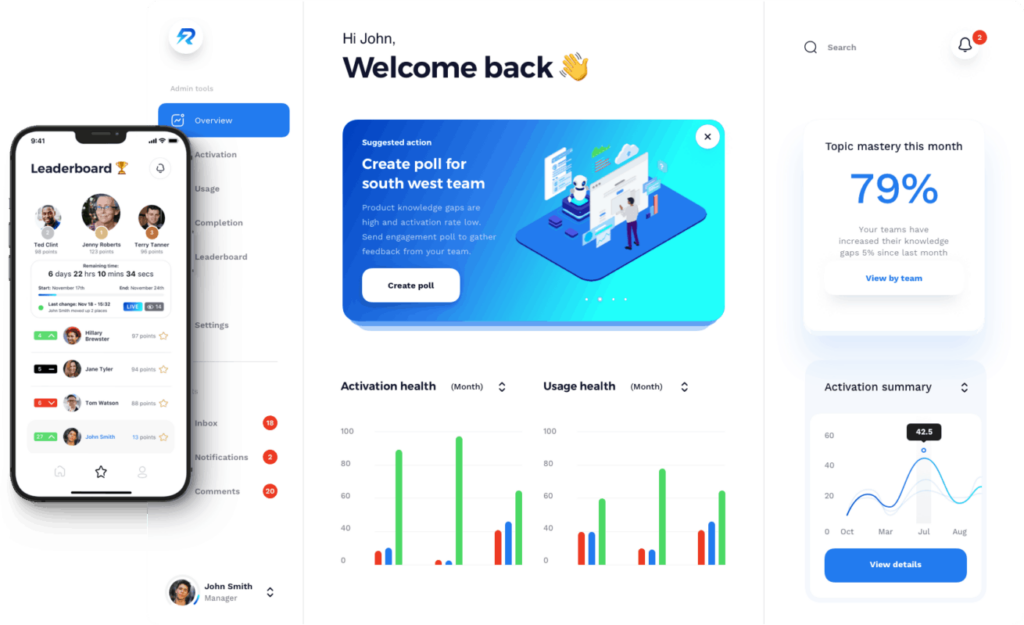 Unlock the Perfect Learning Solution  –
Engage, Educate and Maximise Your Budget
We understand that choosing the right learning solution is essential for your organisation. That's why we've developed this ultimate guide to help you find the perfect solution. With our guide, you'll be able to engage and educate your employees in the most efficient way possible, all while maximising your training budget.
Trusted by Fortune 500 Companies